Britain's Prince William says he was "wrong and naive" to use RAF helicopters for personal trips.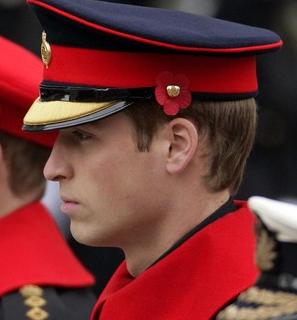 The 26-year-old prince, who completed an 11-day training course to learn to fly a £10 million Chinook aircraft earlier this year, used an aircraft to pick up his brother Prince Harry for a stag party and again to go to a wedding, but it has been revealed he did not tell officers about his plans.
Clarence House revealed: "Prince William has admitted he was wrong. He accepts the sorties were naive and accepts his share of responsibility for what happened."
Documents released under the Freedom of Information Act show the prince planned five private outings, at a cost of £86,434 to the taxpayer, during the training program.
On one flight he travelled with Harry to their cousin Peter Phillip's stag evening on the Isle of Wight.
He also practiced taking off and landing in his girlfriend Kate Middleton's garden, flew to a friend's wedding and near his father Prince Charles' Highgrove home in Gloucestershire.
However, emails show Prince William's commanding officers knew nothing about the trips and would not have sanctioned them if they had.
An email written six days after the prince flew to the Isle of Wight said: "Convention during his stay with RAF Odium has been not to enquire into his time off duty. Had the Station Commander been aware of the true nature of the weekend, the sorties would not have been flown."
Comments
comments