Prince William made peanut butter on toast for the Spice Girls, according to Sporty Spice. The all-girls group, who was invited for high tea at Highgrove, home of the Princes William and Harry and their father the Prince of Wales, were underwhelmed by the food on offer.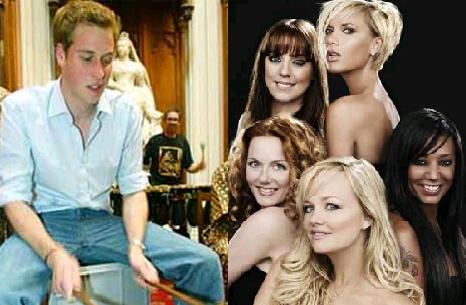 Mel C. revealed, "Some of us didn't like cucumber sandwiches and we made this known to our hosts."
Fortunately, the culinary disaster was averted when Prince William toasted some bread and smeared it with the nut-based spread.
The 33-year-old singer was also unimpressed with her Royal surroundings as she was with the cooking, saying, "The kitchen was rubbish. Like MFI."
The Spice Girls have recently reformed, and Sporty admits that she wasn't keen on the idea at first.
However, she says she is happy with new single Headlines, adding, "It's a very 'Spicey' ballad and it's lovely to hear all our voices again."
Comments
comments