The decision of Prince William to spend the next five years as a full-time RAF helicopter search and rescue pilot appears that he and Kate Middleton will either marry soon, or not marrying at all.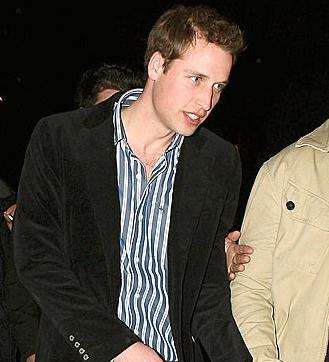 Those people, who are close to Prince William, revealed that they have 'no idea which way it will go'. Surprisingly, a source revealed that [Prince] William's future with Kate is 'one topic he never discusses' but it did not mean that that he didn't 'love' her. Friends think he does.
Perhaps it was Prince William's chronic fear of being married too soon was so great that he is prepared to risk the relationship to avoid it.
His RAF decision, which the aides revealed that it was his decision alone, may give him more time and even months to think since he and Kate will be hundreds of miles apart.
It was believed that the Queen already thinks that Kate Middleton is 'something of a show-off', and Buckingham Palace courtiers were 'appalled' at what they saw as a 'most unladylike display' at the roller skate charity evening. It was preciously reported that Kate Middleton accidentally fell on the dance floor.
Kate Middleton's friend complained: "What do they want her to do – sit at home every evening watching television just because her prince is away?"
The friend added: "Kate's in an impossible position. She's hates that awful phrase "Waity Katy" and it makes her mother quite upset. It's why she's asked all her friends to call her "Catherine"."
Some skeptics are guessing that [Prince] William's RAF decision is convenient in terms of his relationship with Kate Middleton. Perhaps it is clear that the 26-year-old prince is in love with RAF dress uniform.
A cynic explained: "His decision provides her with the perfect opportunity to walk away – if she wishes. He's going to be tied up, probably in some Northern coastal station or even in Scotland, while she's in London."
As for Kate Middleton, her friends thought that the brunette beauty is better equipped than Sarah Ferguson for life in RAF married quarters and she is also prepared to live in them as Prince William's wife.
One friend explained: "If she has to wait for him, she will. They have split up before, remember, and William has always come grovelling back on her terms."
The fact is, however, that without any defined role or any proper guidance from Clarence House of what is expected of her while he is away, Kate Middleton is left to make her own decisions about how to fill her days, which are scarcely arduous. Her 'job' is helping compile and edit catalogs for her parents on-line party accessory company, Party Pieces.
Comments
comments