Prince William flew to Rome to watch the Champions League Final last night (27.05.09).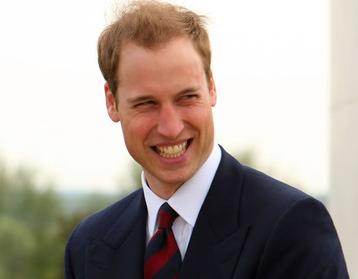 The 26-year-old royal cheered for English team Manchester United as they went up against Barcelona in the city's Stadio Olimpico.
Prince William sat next to Spain's King Juan Carlos and Union of European Football Associations President Michel Platini and the trio laughed and chatted throughout the tense match.
After the game, Prince William went down on to the pitch to console Manchester United players after they lost 2-0.
Cristiano Ronaldo, Wayne Rooney and Ryan Giggs looked particularly devastated as they were comforted by the prince.
William – who is President of the Football Association and a keen supporter of England's bid to host the 2018 Soccer World Cup – was reportedly thrilled to be invited to the match, even though his favourite team Aston Villa wasn't playing.
Before the game, a royal source said: "He's there in his official capacity as president of the Football Association – but it's not exactly a bad job.
"I'm sure he'll be wishing it was Aston Villa he was watching – even though he'll be cheering on Manchester United."
But it wasn't all pleasure for the prince – he also had to attend a long list of official meetings.
A St. James Palace spokesman added: "The prince will meet key FIFA and UEFA officials and other dignitaries in private before the match, during half-time and after the match."
Comments
comments