Princess Eugenie enjoys her first solo job as a Royal – at a trendy West London club.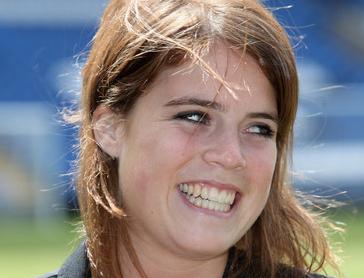 The 19-year-old princess met England footballer Frank Lampard at Chelsea's Stamford Bridge.
The club – whose song is Blue Is The Colour – were hosting footballers with Down's syndrome visiting from Hong Kong.
Prince Andrew's youngest daughter – sixth in line to the throne – also hosted a lunch at Kensington Palace.
The Princess capped her big day with a visit to the Royal Academy of Arts.
Comments
comments