Prince William will announce plans to marry his girlfriend Kate Middleton "imminently".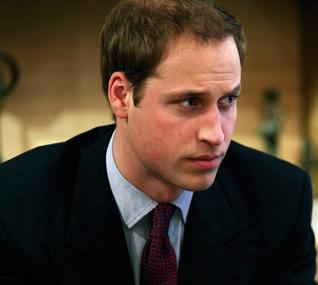 French society magazine Point Du Vue, which has good contacts with royal families all over the world, claimed to be the only publication aware of the intended nuptials, which it says will take place this summer.
It claimed: "A communique is in preparation announcing the marriage between William and Miss Catherine Middleton and it will be published this month."
Writer Antoine Michelland insists the couple were planning to announce their engagement earlier this year, but postponed.
He says William, 26, proposed around the time of Kate's 27th birthday in January, while the pair were on a "symbolic" holiday in Scotland.
Rumors of an engagement have also been fueled by recent frenzied building activity at Harewood Estate near Ross-on-Wye, Herefordshire, west England.
The property was acquired by Prince Charles' Duchess of Cornwall in 2000 and insiders claim it is being considered as a possible marital home for the couple.
Clarence House has refused to answer questions about the estate and its future role.
Meanwhile, friends claim Kate spent Christmas in the Caribbean with her parents because she knew it would be the last festive season she would be able to spend with her own family.
Even staff of the royal family are said to be keen to welcome the former accessories buyer into their home.
An insider revealed: "She is treated by the staff with the kind of deference reserved for members of the family. Everyone thinks she and William are a done deal."
Comments
comments