The Queen, who expressed her concerns that Prince William's girlfriend Kate Middleton does not have a job, is reportedly worried of her 26-year-old grandson's job status.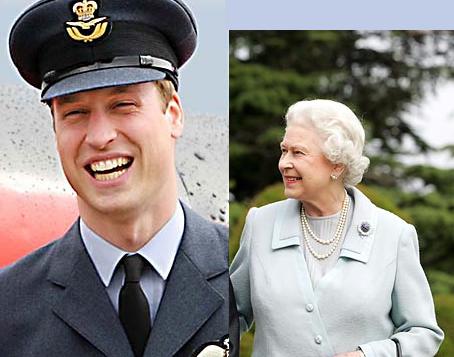 Senior Buckingham Palace aides revealed that her Majesty is worried that when Prince William's military attachments come to an end next year, there will be no public role for him.
And in an effort to resolve the situation, she has consulted Prince Charles about devising some kind of charity role for Prince William.
According to sources, although Prince William will continue as patron or president of the charities with which he is currently involved, senior members of the Royal Family and Buckingham Palace aides are discussing an "umbrella" charity role for him.
A royal insider revealed: "Prince Charles turns 60 in November and the Royal Family feel William would be perfect for dealing with younger start-up schemes, possibly having his own "umbrella" like the Prince's Trust to oversee his current charity work. The new role will be part of a raft of changes in the Royal Household coinciding with William's decision to become a full-time working Royal."
The royal insider added: "He won't be able to take a normal job, so the only real role he will be able to take is a charity position. He has always had an aptitude for working with youngsters and he is looking forward to becoming some kind of youth ambassador. He will continue to retain his other charitable duties but it is hoped that he will spend a considerable amount of time working on a new role. Charles will continue to supervise the day-to-day functions of the Prince's Trust, retaining focus on mentoring business people, while William may even support him by helping with youngsters in need of personal guidance."
Prince William is already the patron of eight charities, including Centrepoint, the homeless charity, a position once held by his mother, Princess Diana.
A Buckingham Palace spokesperson revealed: "The Prince is already involved as patron or president of a number of charities and that will continue and develop further as required, although the number of charitable links won't increase substantially."
Comments
comments