Kate Moss has been named the sexiest lingerie model ever.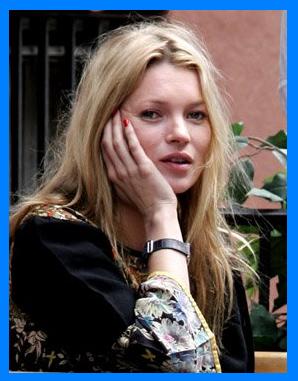 The British beauty topped the poll by luxury underwear brand Agent Provocateur, which listed the top 10 most attractive women who have modelled for the chain, after appearing in several raunchy adverts and short films.
Why the 34-year-old supermodel topped the list? The survey indicated the reason why: "In the four films starring Kate, we are given dream sequences that invite us to imagine how we might fulfil her desires."
The survey also added: "The dreams are beautifully crafted fantasies, each with an eerie atmosphere that brings us into a serene la-la land where we feel free to imagine pleasing Kate."
Singer Kylie Minogue, 40, took second place in the poll, while burlesque dancer Dita von Teese, 35, bagged third spot.
Kylie Minogue was praised for a promotional piece she shot which sees her riding an electric horse.
The survey noted: "The camera closes in on her bulging behind as it rides up and down and shakes from side to side."
On the other hand, Dita von Teese won the third spot thanks to her ability to "tease out men's deepest fantasies through the power of suggestion".
Here is the list of Agent Provocateur Top 10 models:
1. Kate Moss
2. Kylie Minogue
3. Dita von Teese
4. Alice Dellal
5. Lily Cole
6. Catherine Bailey
7. Daisy Lowe
8. Maggie Gyllenhaal
9. Tiah Eckhardt
10. Vahina Giocante
Comments
comments