Princes William and Harry will undergo wacky initiation ceremonies as they learn to fly with the RAF.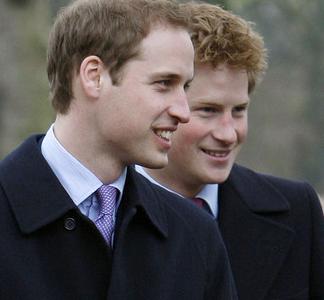 The princes are both training to become helicopter pilots – Harry is on a two-year course to become a pilot with the Army Air Corps, while William wants to become a search and rescue pilot with the Royal Air Force – and are expected to take part in the rituals at their respective bases.
William joins RAF Shawbury in Shropshire next month, where it is claimed new recruits drink beer from a toilet through a straw while having buckets of ice tipped on their heads.
A source said: "No one is forced to take part but I don't know a single person who has chickened out. I'm sure William will be keen to prove he is one of the boys."
Harry could be asked to run the length of the runway at RAF Barkston Heath in Lincolnshire [email protected]
The source continued: "Harry's test will be different. The runway is long, and freezing at this time of year. It's always a relief when you have passed the initiation and earned your drinking wings!"
Earlier this month it was revealed Harry had failed a theory-based test just two weeks into his course.
However, a week later he took to the skies in a Slingsby Firefly at RAF Barkston Heath in Lincolnshire with an instructor.
Comments
comments