Prince William wanted to jump in the pool with Britain's women's water polo team yesterday (09.07.09).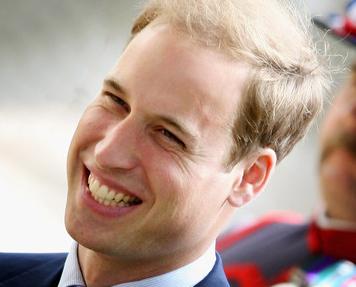 The 27-year-old royal traveled to Manchester to watch the team defeat Slovakia in their third successive win in the group stages of the LEN European Nations Tournament.
William – a keen water polo player himself – cheered loudly from the stands throughout the match, and later revealed he had been "itching" to jump in and take part.
He said: "It is great to be here. I've been sweating a bit in my suit, I just wanted to jump in the water. I loved the aquatics centre and it was great to be here in Manchester. I would like to see more of Manchester another time."
The prince started threw the match ball into the pool to start the game and greeted both teams at the end of the game.
British team captain Ros Griffith then presented William with a ball signed by players from the eight nations competing in the tournament.
When he received his present, William quipped; "There's nothing rude on here is there?"
Comments
comments