Princess Beatrice has had her car stolen after she left the keys in the unlocked car's ignition while out shopping.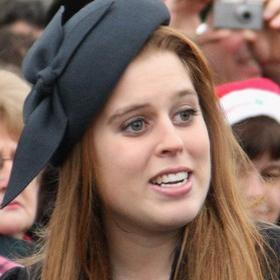 The 20-year-old royal's £15,000 BMW, which has personalized number plates, was taken when she and her police protection officer went into a shop in Kensington, south London, with her, leaving the car unattended.
Princess Beatrice was said to be "extremely embarrassed" about the theft, which occurred yesterday (08.01.09) just after 9am in London.
A source close to her revealed: "She is naturally very shocked and upset. It is particularly embarrassing given that she is always accompanied by a police bodyguard."
Princess Beatrice's bodyguard instantly called for back-up when they discovered the car, which was a 17th birthday present from her father Prince Andrew, had been taken and they were quickly joined by a patrol car and Beatrice's younger sister Princess Eugenie.
The two siblings went into a nearby pub, where manager Fei Hameed commented: "They looked very cool and it didn't seem anything was wrong."
The car is believed to contain a number of objects belonging to the princess, but palace sources have stressed that none of them are of a personal nature.
Comments
comments