Princess Beatrice is set to have her own range of clothes designed for her by a world famous designer.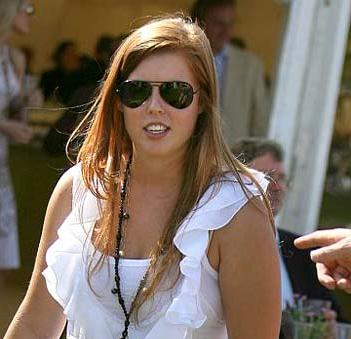 Roberto Cavalli, whose celebrity fans include Victoria Beckham, Jennifer Lopez, Madonna and Drew Barrymore, is keen to dress the 19-year-old royal because he thinks that she has a great body.
The Italian fashion designer, who is good friends with Princess Beatrice's mother, revealed, "[Princess] Beatrice looks great and I am going to create a couple of things with her mind."
Princess Beatrice's figure has come under criticism recently after she was pictured in a bikini while on holiday with boyfriend Dave Clark.
Many commentators slated [Princess] Beatrice's "ample" thighs, leading to her mother hit out at the "outrageous" critics.
Sarah Ferguson revealed that the criticism was unfair and could lead to her developing an eating disorder.
The duchess, who is a spokesperson for healthy eating club, added, "They have been absolutely outrageous calling her such horrible names. I just think they ought to take more responsibility. She said to me, 'Will they be happy if I get anorexia because then they'd write about that'."
Meanwhile, Princess Beatrice, who was spotted Masters Tournament, looked like the epitome of summer chic when she played polo and enjoyed the May sunshine in a frothy white sun dress.
The 19-year-old princess, who wears aviators and casual flat pumps, watched the sport her cousins Princes William and Harry are so fond of. However, it seems Princess Bea was the only royal in Hurtwood Park and the best-dressed girl in crowd.
Comments
comments