Angelina Jolie, who is known for her films like "Tomb Raider" and Lara Croft," expressed that she and Brad Pitt keep guns just like the ones she used in the films to protect their family.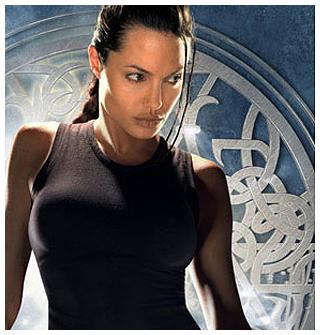 The actress revealed that she liked the feel of the semi-automatic pistols so much that she decided to get a few of her own.
She said, "I bought original, real guns of the type we used in Tomb Raider for security. Brad and I are not against having a gun in the house, and we do have one. And yes, I'd be able to use it if I had to. I could handle myself."
The 32-year-old star continued, "She's just as comfortable with a little hand-to-hand combat. I tend to want to throw an elbow. I don't know why. I've learned all the punches, head butts and kicks – yet getting someone with my elbow is my first instinct."
Meanwhile, Brad Pitt was gearing up to join a team of consultants that will design a new hotel in Dubai, according to a report.
The "Babel" actor revealed, "Whilst acting is my career, architecture is my passion. Selecting this development as my first major construction project has been a simple decision. It will underpin not only my values for environmentally-friendly architecture, but also embrace my career in entertainment."
He added, "We will be unveiling precise plans in the next few months, but you can expect something that is not only stunning to look at, but will also be an incredible attraction to visit or stay it."
Comments
comments