When Princess Beatrice's Norfolk Terrier went missing three weeks ago the Royal Family was so upset even the Queen joined the search.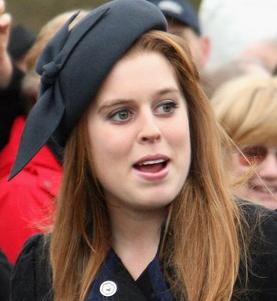 After the family had all but given up hope on finding Max he turned up at the Duke of York's home in Windsor Great Park yesterday morning.
Max, who is a Christmas present seven years ago, was bedraggled, hungry, his left eye was half shut, but his tail was wagging when he walked into the house.
Princess Beatrice, 20, was at home when the dog returned. She burst into tears when she saw him.
The terrier disappeared from her father's home, Royal Lodge, in Windsor Great Park three weeks ago. The family suspects that Max fell down a rabbit hole on the 5,000-acre estate.
A spokeswoman for the Duchess revealed: "Max is back. He was hungry, bedraggled, but is now snoozing contentedly in front of the fire. He is the best possible belated Christmas present."
Comments
comments