Princess Beatrice is moving into her new pad for her job, which was a lavish apartment at St James's Palace.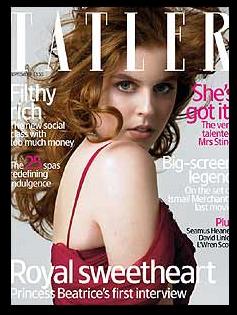 The Queen, which let the 19-year-old princess, revealed that she was working at Selfridges. She paid a peppercorn rent for the four-bed home.
It is a stone's throw from the famous department store in London's Oxford Street where Bea has clinched a gap-year job as a personal shopper for VIP customers.
Royal servants spotted her mum Fergie and dad Prince Andrew inspecting the apartment this week. It boasts three bathrooms, a mega-size dining room and "huge" sitting room.
Bea's American boyfriend Dave Clark is expected to be a regular visitor.
One flunky revealed, "It's beautiful and Beatrice will love it. It is right next to Clarence House so Prince Charles and Camilla will be immediate neighbors."
Princess Bea, who is fifth in line to the throne, currently lives with her divorced parents at Andy's home Royal Lodge. The princess had recently been looking to buy in the capital.
A friend revealed, "It makes perfect sense. Beatrice hopes to move in within weeks. Some decoration and alterations might be needed, but it should be ready. Obviously it will be nice for her to have a London base. She will also be able to make the most of the party and club scene."
Comments
comments