Shannon Elizabeth, who has posed for Maxim magazine, showed off her sexiest moves.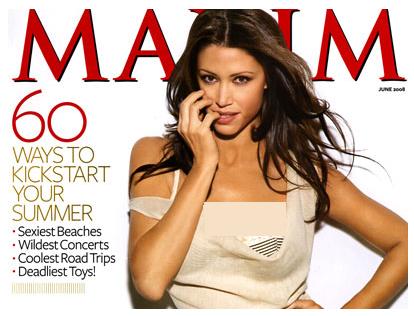 The "Dancing With The Stars," which you could see her sizzling photos here, revealed, "I give the paparazzi what they want. It is their job, whether I like it or not. Men don't hit on me ever. I'm never asked out."
Her stunning photo includes a caption: "The knockout actress Shannon Elizabeth is taking center stage again as the biggest bombshell on megahit Dancing With The Stars, after nine years of "American Pie" that made her a star."
Shannon Elizabeth, who was previously a cover girl for "Playboy" and "Details," was Enrique Iglesias' love interest in the video for his song, "Be With You."
In 2008, Shannon Elizabeth also appeared on the star-studded cast of "Dancing With The Stars".
Comments
comments