While the opulent St James' Palace was always going to be more appealing than student digs, Princess Beatrice says she had a benevolent reason for turning down Goldsmiths College's halls of residence.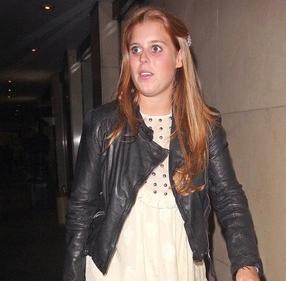 The 20-year-old princess was taking a break from her studies at a Virgin Unite fund-raising party and told me: "I gave up my place in halls because I live only half an hour from campus."
She continued: "I thought the room would be better use to someone who had further to travel."
Despite spending nights elsewhere, Princess Beatrice revealed Goldsmiths in South-East London, where she is studying history, is the right place for her.
She added: "I'm enjoying everything about it."
Princess Beatrice was busy making more party plans with Sam and Holly Branson – the son and daughter of Sir Richard as she left the bash at midnight. Perhaps she did not have any early lectures the next morning.
Comments
comments