Her family home is a 775-room palace. But Princess Eugenie has opted for something more modest when she embarks on life as a student at Newcastle University next month.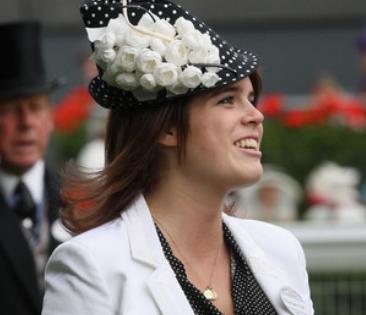 The Queen's granddaughter has taken up a place in a £96-a-week hall of residence.
Eugenie, 19, who is sixth in line to the throne, will have her own small en suite bedroom with a single bed, wardrobe, chest of drawers and desk.
She will share a lounge and kitchen with five fellow students. The kitchen has its own cooker, microwave, fridge, kettle and toaster, plus an ironing board and vacuum cleaner.
Eugenie insisted she wanted to muck in with fellow students – unlike her sister Beatrice, who turned down digs at London's Goldsmiths College last September and move into a grace-and-favour apartment in St James's Palace.
Beatrice, 21, had argued that it would save taxpayers' money because it would cut down on the cost of her security.
It subsequently emerged, however, that the four-bedroomed apartment had been refurbished for Beatrice at a cost of £256,000 to the public purse.
Eugenie's decision to study at the Tyneside university will prove to be equally costly because, like her sister, she is guarded round the clock by a team of Metropolitan Police bodyguards costing more than £250,000 a year.
A team will now have to relocate to Newcastle. Last month, two detectives travelled to the city with the princess to look around the campus and inspect her future accommodation.
It is likely that Eugenie will have one bodyguard sleeping in her flat plus two living off campus as 'back-up'. Each team of officers will be replaced by fresh personnel every ten days or so.
Eugenie plans to study for a BA in English and history of art.
The university has become popular among the Sloaney set and several of Eugenie's friends are understood to be going with her.
Fortunately for the party-loving princess, it also boasts one of the best student social scenes in the country with six bars to chose from.
Eugenie achieved two As in her A levels in art and English literature and a B in history of art. Her gap year saw her partying in places as far flung as Australia, South Africa, Cambodia and Goa.
A friend said: 'She chose Newcastle because it offered a great degree course and it seems a really fun place to go.
'Eugenie is a very down to earth girl who hates using her title and she was adamant that she wanted to live in halls with her friends. She just wants to be treated like any other undergraduate.
'The issue of police protection is totally out of her hands. She hates it as much as anyone.'
A university spokesman refused to comment.
Eugenie is not the first royal of her generation to take up a place in halls of residence. Prince William spent his first year in university accommodation when he went to St Andrews.
Comments
comments