Princess Eugenie, who previously a royal dress up when she dressed as a nurse, had flaunted her merry antics, which the humble serving staff of London nightclub Whisky Mist were definitely not amused.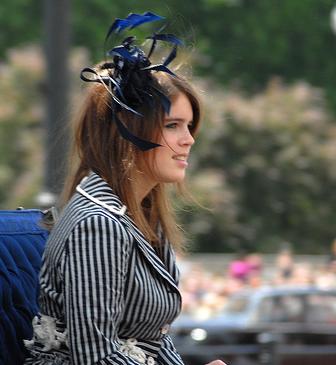 The 18-year-old princess dances as soon as the DJ played the Michael Jackson's song "Billie Jean." She reportedly leapt on a table and started flaunting her dance moves. Her act nearly sending cocktails flying.
An enraged waitress rushed over and ordered the dancing princess to get down or get out. Perhaps the waitress suddenly realized that she was talking to a member of the Royal Family because she changed her tone and politely asked if the princess could possibly get her right royal feet off the furniture.
Princess Eugenie, who was at the Mayfair venue with her sister Princess Beatrice and her royal cousins Princes William and Harry, was left to party on until 2am yesterday. The princess, who was called a "lightweight" by a male friend, headed home.
Comments
comments