Princess Eugenie "could have been killed" after she narrowly missed being caught up in the Mumbai massacre.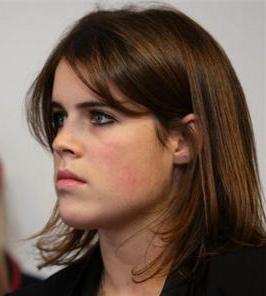 The young princess stayed at the Taj Mahal Palace Hotel four days before the horrific attacks, and it has been claimed she was given the same room that one of the terrorists was eventually shot dead in.
A palace source insisted that the princess, who also visited the Oberoi Hotel and the Leopold cafe where the slaughter began during her gap year backpacking trip, was never in serious risk.
A source revealed: "[Princess] Eugenie and her travel partner were very shaken up at the thought it could so easily have been them."
The source continued: "Her policemen said afterwards that the last gunman had been killed in the very room they had been staying in."
The source added: "They couldn't quite believe it and obviously she was very shaken by the thought that, if they had stayed on a few extra days, they could have been killed."
The 18-year-old princess, who is the daughter of Britain's Sarah Ferguson, Duchess of York and Prince Andrew, Duke of York, had already reached the Goa leg of her trip before the massacre started.
Despite the princess being accompanied by Scotland Yard protection officers, a senior source revealed: "There would have been little defence during the massacre. It has sent shockwaves through the palace. It doesn't bear thinking about."Eugenie has refused to cut the trip short.At least 172 locals and tourists were killed in last week's attacks after a group of gunmen opened fire, leaving many stranded in the hotel.
Comments
comments