Princess Eugenie, who previously hit the headlines with her close relationship with a male friend and her fashion sense of neon pink eyelashes, appeared to abandon the traditional buttoned-up look for a daring plunge-neck frock last night.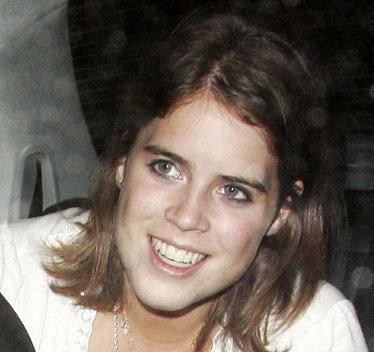 The 18-year-old royal, who is sixth in line to the throne, showed her different fashion sense as her décolletage was on display in the floral print number.
The princess, who was spotted piling into a cab after partying at London's Whisky Mist nightclub, seems to be a regular on the social scene after finishing her studies at Marlborough College this summer and she managed to get good grades: A grades in art and English literature and a B in history of art.
People who are close to the royal princess revealed that she is more socially outgoing than older sister Princess Beatrice, who is in a serious relationship with Virgin Galactic employee Dave Clark.
A friend revealed: "[Princess] Eugenie is the one to watch. She loves to party and knows how to have fun. She's a bit of a live wire."
Princess Eugenie, who is about to embark on a gap year, has yet to step out with a serious boyfriend but did end the night with a mystery man in tow. Sources close to her say she has 'many admirers' but 'no one special' in her life.
Comments
comments