Princess Eugenie, the daughter of Sarah Ferguson, the Duchess of York, and Prince Andrew was given a "wrist slap" after being caught frolicking n@ked at her boarding school, according to a report.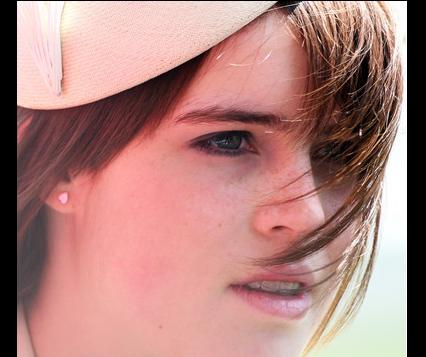 The 18-year-old princess was busted at her posh boarding school in Wiltshire, England, after visiting a local pub with friends. The drinking age in Britain is 18.
The newspaper reported, "A senior member of staff was woken up by playful shrieks and discovered around a dozen pupils dancing around in their birthday suits under the midnight moonlight."
A representative for the duchess and her daughter refused to comment about the incident at Marlborough College. Eugenie has studied at the $50,000-a-year school for the past five years.
The friend of the princess revealed, "It was just a bit of innocent fun at the end of term. It happened about three weeks ago."
Although the newspaper reported that the guilty students, all girls, have been reprimanded and banned from staying at school on the weekends, the pal denies this is true. The friend revealed, "They did get a wrist slap, so to speak, but they didn't get banned."
Marlborough College is the elite secondary school that Prince William's girlfriend, Kate Middleton, attended before she met the future king at St. Andrews University in Scotland.
Kate Middleton was allegedly caught during her time at Marlborough mooning out of a window.
The friend added, "Most people have been involved in some sort of jinks while at school. And most people don't get to read about their antics in the papers."
Comments
comments