Princess Eugenie, who was previously spotted at her first official 'royal' engagement, kicked off her gap-year travels this week with a visit to India with her father Prince Andrew.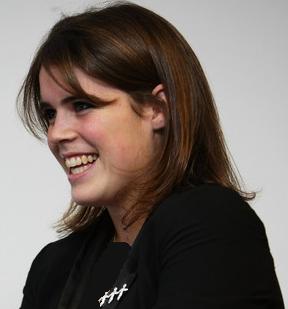 The 18-year-old princess attended almost four farewell parties in London last week as a prelude to her adventures.
The young royal was first spotted partying at Movida. She was also seen with friend Hugo Taylor, 22, who was given a nickname Fagin after the criminal in Charles Dickens' Oliver Twist.
Then it was Boujis on Tuesday before returning to Movida on Wednesday and Whisky Mist on Thursday.
A friend revealed: "She wanted to say goodbye to her friends, especially Fagin who left for Los Angeles after the first bash to find work as an acting agent."
The friend added: "[Princess] Eugenie hasn't missed him much – at Boujis she spent a lot of time with a chap called Ben Robson."
Meanwhile, Princess Eugenie who is currently on a gap year, has been 'quietly seeing' 22-year-old Mr. Taylor for some time.
Hugo Taylor works as an unpaid promoter at Whisky Mist in Mayfair. He was throwing a farewell party before moving to Los Angeles, where he is due to begin studying for a Masters degree.
Princess Eugenie was pictured with Hugo, a former Harrow pupil, and another guest, Oliver Proudlock, at socialite Tallulah Rufus-Isaacs' birthday party at the Kingly Club in London last month. Since then, the couple have been spotted together at various parties.
A friend explained: "It's early days but there is definitely something going between Hugo and Eugenie."
Comments
comments