Vanessa Hudgens doesn't regret the world seeing too sexy images of her despite it leaving her "traumatized".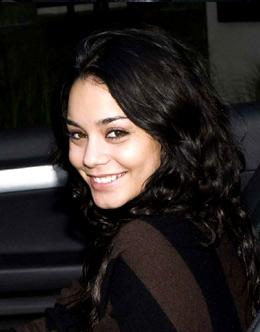 The 19-year-old Disney star was at the center of worldwide controversy when the full frontal shots, which she reportedly took for boyfriend Zac Efron, appeared on the internet.
Although the pictures damaging her squeaky clean reputation, Vanessa Hudgens insists she is a great believer in fate.
She revealed: "I think that everything happens for a reason and I wouldn't take back anything that I've done. I don't like talking about it because it was something that was meant to be private and I'd still like to keep it as private as I can."
Meanwhile, Vanessa Hudgens, who was home schooled, says starring in the "High School Musical" movies allowed her to live the rites of passage she missed.
She added: "I got to experience my prom, I got to wear a cap and gown for the very first time, graduate with people who I really love, the cast. So it's been a lot of fun."
Comments
comments