Princess Eugenie is reportedly planning to attend an American university.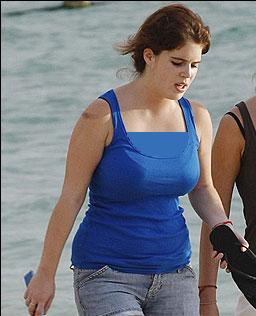 The 19-year-old royal – who achieved two As and a B at A-level last year, the best results of any member of the royal family – is said to be keen to go to £31,000-a-year Williams College in Williamstown, Massachusetts.
According to claims, Eugenie's mother Sarah Ferguson, the Duchess of York, traveled to the establishment on April 22 to talk about the possibility of Princess Eugenie attending.
A university spokesman would only revealed: "I can't discuss private visits. If she had come here to speak at a public lecture, for example, then I would have been able to speak about that."
News of Princess Eugenie's possible education plans has sparked further controversy as it could bump up the cost of her protection bill, which is funded by British taxpayers.
The princess' father Prince Andrew insisted she has police protection, which already costs £250,000.
She is currently on a gap year in India, South America, Australia and South Africa, which her protection officers have joined her on, said to add another £100,000 to the bill.
It has previously been argued the guards are a waste of funds, but it was one of the officers who stepped in to help when the princess and her friends were mugged in Cambodia recently.
Princess Eugenie has previously hinted she was planning to study for an English and History degree at England's Bristol or Newcastle universities.