Sweden's Princess Victoria's birthday celebrations were overshadowed by controversy surrounding her rumored pending engagement.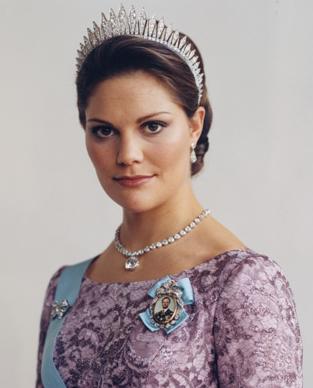 The Crown Princess turned 31 but the build up to her big day has been eclipsed by an outcry over current laws, which state the princess must seek permission from her father, King Carl XVI Gustaf, before she can marry her long standing boyfriend, gym-owner Daniel Westling.
Swedish newspaper Dagens Nyheter yesterday devoted their front page to criticizing the current law, calling for Victoria to be "freed" and describing the law as old-fashioned and oppressive.
The newspaper also calls for Victoria to be allowed to live with her boyfriend before any decision is taken to get married.
Under current rules, Daniel is prevented from participating in official engagements until an engagement is announced.
He may be prevented from earning a living if his current occupation is not considered suitable to the position he would take in the royal family.
Engagement rumors have surrounded the couple since it emerged in October 2007 that Sweden's foreign ministry had requested extra funds for a "wedding in the Royal Court" in its budget for 2008.
The Royal Court played down the rumors at the time, but has failed to suppress them completely.