The Pussycat Dolls are reportedly set to star in a new musical movie loosely based on their lives.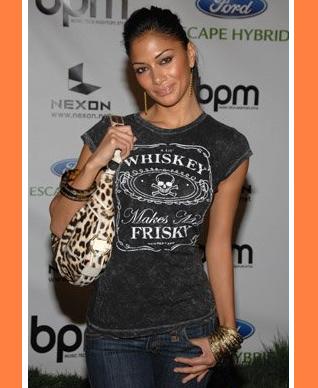 The "Don't Cha" singers, who are no strangers to flaunting their toned figures in raunchy music videos, are said to be considering scripts which focus on the history of the band and allow them to showcase their acting skills.
A source revealed: "The Pussycat Dolls are getting a lot of film scripts to look through at the moment. It's going to be semi-biographical, about their rise to fame, with loads of dancing and singing."
Nicole Scherzinger, who was the lead singer of the PCD had small roles in hit US television show "Sabrina, the Teenage Witch" and 2003 movie "Love Don't Cost a Thing," previously revealed she is keen to expand the band's empire, and is always interested in considering new opportunities.
She explained: "We really want to take the Pussycat Dolls to the next level. One of the guests on our new album 'Doll Domination' is Timbaland, so you never know who might turn up."
Nicole is not the only member of the stunning girl group who has already experienced life on the big screen. Ashley Roberts, 26, starred in dance movie 'Make It Happen' earlier this year.
If the project goes ahead, The Pussycat Dolls would be following in the footsteps of a host of other pop bands to appear in a film.
In 1997, the Spice Girls appeared in the universally-criticized "Spice World", while British band McFly appeared as themselves in Lindsay Lohan's 2006 movie "Just My Luck".
Comments
comments