Rachael Ray, who is Emmy award-winning daytime TV show host, is shooting down reports that she had a throat cancer scare and is about to be silenced for two months by surgery.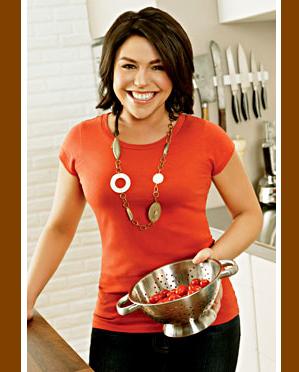 The bubbly Emmy winning talk show host is having surgery but it's not as serious as reports suggest, according to her representative.
Charlie Dougiello, who is a spokesman for Rachael Ray revealed: "Rachael is the picture of health. She is having very minor surgery to remove a benign cyst on her vocal cord. It's a common in-and-out procedure that she will have in early December and it will not adversely effect any of her daytime show or Food Network taping."
It was reported online that Rachael Ray, 40, was scared she had throat cancer, which required surgery that would prevent her from speaking for about two months and would disrupt her work schedule.
The busy television star will have to to rest her voice for a week or so after the procedure but her ailment did not slow her.
A source explained: "She's totally fine. It's just something she needs to take care of. She hasn't been feeling ill."
On the issue with her voice, Rachael Ray previously revealed in 2006: "I lose my voice a lot. I had a lot of croup as a kid so I don't have the strongest vocal cords to begin with. I went to a voice doctor [who] taught me exercises for my throat and to cut back a little on the caffeine."
Rachael Ray is currently in Italy celebrating her third wedding anniversary with husband John Cusimano, family and friends.
Comments
comments