Sarah Palin is expected to have an appearance on the "SNL" comedy show that has mocked the Republican vice-presidential candidate and helped shape the national debate.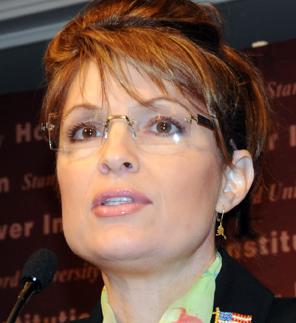 The Republican vice presidential candidate's appearance on "Saturday Night Live" follows a series of dead-on impersonations of her by comedian Tina Fey that have sent ratings for the show soaring and become as talked about as the Alaska governor and self-described hockey mom herself.
The vice presidential hopeful will be appearing with host Josh Brolin, the star of the caustic new movie comedy about President Bush on Saturday's show, just 17 days before the November 4 election.
In fact, barely two weeks before the election, suddenly everybody's a comedian – from Republican vice presidential candidate Sarah Palin to the guys at the top of the bill: John McCain and Barack Obama, laughing it up this week at a big political dinner in New York.
Sarah Palin already has been the hit of the "SNL" season as the subject of a parody featuring lookalike actress Tina Fey. It is still uncertain if Sarah Palin and Tina Fey would appear together on a comedy show.
Sarah Palin suggested that her fate is in the hands of the show's writers. She revealed at a radio show: "I haven't seen a script, not at all. They haven't even hinted about what that script is going to say. But you know, I just want to be there to show Americans that we will rise above the political shots that we take because we're in this serious business for serious challenges that are facing the good American people right now."
Tina Fey's appearances as Sarah Palin have attracted huge audiences to the comedy show and sealed its reputation as television's hottest vehicle for political satire. Barack Obama has appeared briefly on the show since becoming a candidate, and John McCain once hosted a show. One episode during the primaries suggested the media were favoring Obama over Hillary Rodham Clinton – and a lot of people thought coverage for the next few weeks was affected.
As for the candidates, casual, funny settings help them appeal to with voters on a more personal level.
Comments
comments