Miley Cyrus has sparked rumors that she was having a sleepover session with her model boyfriend but her representative blasted the rumors.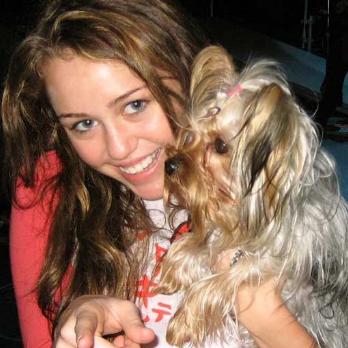 A representative for teen sensation Miley Cyrus has dismissed rumors suggesting the underage star has slept with her model boyfriend Justin Gaston, insisting she abides by her mother's "strict" rules.
Miley Cyrus, 15, joined her mother Leticia and her manager in the front row at Los Angeles Fashion Week on October 15, where Justin Gaston was modeling for designer Christian Audigier.
According to a report, Miley Cyrus and Justin Gaston have raised eyebrows with their behavior at Los Angeles Fashion Week.
According to eyewitnesses, the young couple's perceived "sexual behavior" towards each other apparently shocked the crew backstage.
Miley Cyrus and Justin Gaston "were all over each other backstage" at the fashion show, and the 20-year-old aspiring rocker blew kisses and winked at her every time he passed her on the catwalk. Miley Cyrus then returned his loving gesture by licking her lips seductively.
A source revealed that Miley Cyrus was overheard telling a friend that "she was probably staying at Justin's tonight and that they were going to skip the after-party and have a party of their own".
But the singer/actress' spokesperson has denied any illicit behavior took place that night, saying: "Miley had a great time at the show, but the whole sleeping-over thing never happened. Miley went home with her mom and manager. Leticia is very strict with her."
Comments
comments