Reese Witherspoon now tops Angelina Jolie as commanding the top cash for the big roles among Hollywood women.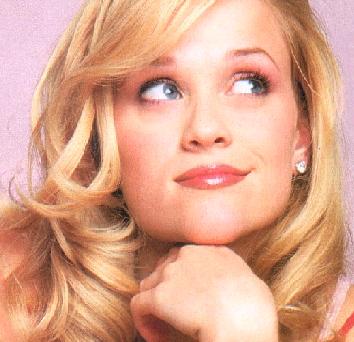 Neither starlet has headlined a hit in quite sometime. Angelina Jolie hasn't seen any big box office cash since her off screen romance pushed a pedestrian Mr. and Mrs. Smith to the top of the box office.
The latest effort from Reese Witherspoon was doomed from the start as it was yet another downer effort from Hollywood on the Iraq war that was titled "Rendition." It bombed at the box office.
Angelina Jolie took $8 million for her full frontal role in "Beowulf" and that film actually spent a whole week atop the North American box office. But insiders say it was not enough because of the healthy price tag it cost to make the film.
Both women have high hopes of rebounding. In 2008 Reese will get back to basics with New Line's "Four Christmases." Jolie is hoping for some type of a spark with Universal's upcoming "Wanted."
The top ten highest-paid actresses according to the Hollywood Reporter:
1. Reese Witherspoon – $15 to $20 million
2. Angelina Jolie – $15 to $20 million
3. Cameron Diaz – $15 million
4. Nicole Kidman – $10 to $15 million
5. Renee Zellweger – $10 to $15 million
6. Sandra Bullock – $10 to $15 million
7. Julia Roberts – $10 to $15 million
8. Drew Barrymore – $10 to $12 million
9. Jodie Foster – $10 to $12 million
10. Halle Berry – $10 million
Comments
comments