Reese Witherspoon was bullied at school for wearing glasses and for being short.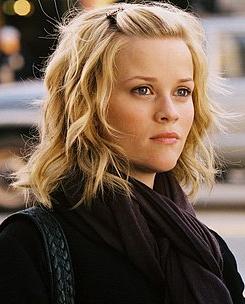 The 31-year-old actress, who is the executive producer of new movie "Penelope," has revealed she was constantly teased and tormented when she was growing up.
She revealed, "I was teased quite a bit. I was a four-eyed square with glasses and I was picked on because of my weird, short-person walk."
Although the childhood jibes hurt her, Reese insists she has learnt to accept her "flaws".
She continued, "At the end of the day, you just have to accept what you have been given and appreciate the flaws. You can't get too down on it."
Reese Witherspoon recently revealed she wants her two children, eight-year-old Ava and Deacon, four, with former husband Ryan Philippe to be bullied at school because it will be good for them.
She added, "I wouldn't want my children to miss out on any of that teasing and bullying. I think it makes you what you are. These days everyone wins an award and everyone is named Most Valuable Player? No! They're not."