Reese Witherspoon took time out from her romantic holiday with boyfriend Jake Gyllenhaal for a photo shoot in Paris yesterday.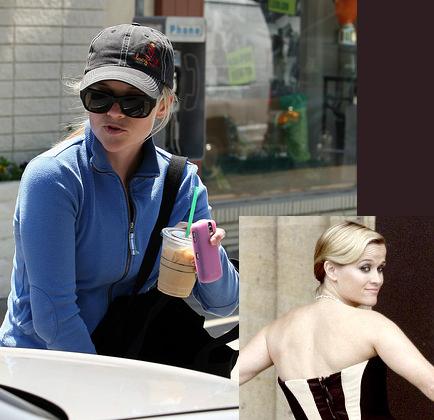 The "Legally Blonde" star flaunt her elegant figure when she posed on the balcony of Hotel Crillon on The Place de la Concorde in the City of Lights.
The actress, who was dressed in a black corset dress, looked focused while being shot by famed fashion photographer Mario Testino, but she did managed a quick wave to onlooking fans between snaps.
Earlier in the week Reese [Witherspoon] and Jake celebrated Bastille Day in Paris, taking in a fireworks display with the actress' eight-year-old Ava.
Jake looked at ease with Reese's daughter, at one point hoisting her aboard his shoulders to give her a better view.
His actress sister Maggie Gyllenhaal recently revealed, "He's great with kids – it comes naturally to him. He really has that touch."
The celebrity couple's trip to Paris follows a stint in London earlier this month, where Jake was kept busy filming scenes for his new film, "Prince of Persia: The Sands of Time."
Comments
comments