Rihanna has finally seen sense and dumped her Good Boy Turned Bad, Chris Brown.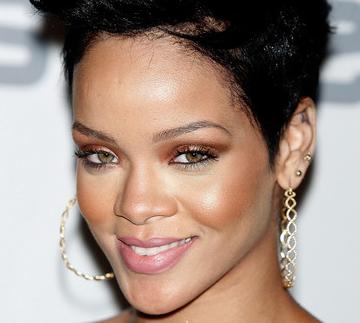 The faithful Umbrella singer initially wanted to stand by the disgraced R&B star after he allegedly attacked her before the Grammys in LA last Sunday.
The chart-topper went into hiding after suffering a bloody nose, swollen lip and facial bruising, as Chris was arrested.
But the Barbados-born star has now decided to listen to good advice from her family and close friends (oh, and me too), who all begged her: "Dump him NOW!"
A source explained: "Rihanna really did think that Chris was the love of her life. But when everyone started to question their relationship, she burst into tears and reluctantly agreed that they were right. She just can't believe it's ended this way."
And last night Chris' dad Clinton, 44, spoke out for the first time since his son was arrested.
He claimed Chris is wracked with guilt over the alleged beating: "Chris is reflecting on this situation," Clinton said. "He's very remorseful. We all have our shortcomings. We all trip."
But after hearing that Rih, 20, won't be taking him back, I hear cruel Chris, 19, has started a whispering campaign to discredit his former girlfriend.
"Chris and his camp won't take this lying down," an LA music source informed me. "He's told friends that Rihanna's true colours will soon come out."