Trips to her home country, Barbados, with 'just friend' Chris Brown, regularly feature on Rihanna's schedule. The two were seen there over the weekend with Rihanna showing her customary good sense of style.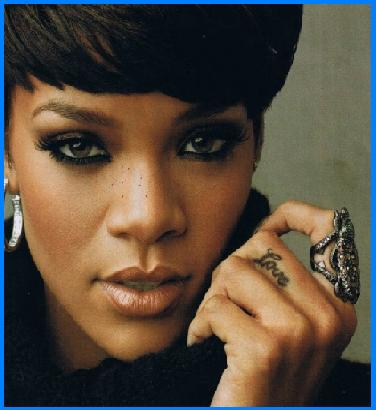 No risqué styling for her this time of the type we had seen recently in New York City.
Instead, she looked like a stylish traveler wearing blue skinny jeans with a glittering gold belt, a gray tucked in Mickey Mouse Tee layered with a sleeveless black and white striped jacket.
She accessorized with dark shades, black Christian Louboutin pumps, a large black hobo bag, diamond ear studs, a gold cheetah pendant, a white watch and a dainty gold charm bracelet on the left hand and three silver bracelets on her right arm.
The 20-year-old singer will be performing at the 4th Annual Fashion Rocks benefit at New York's Radio City Music Hall on September 5 along with Christina Aguilera, Beyoncé, Mariah Carey, the Black Eyed Peas, Chris Brown, Justin Timberlake and Keith Urban.
The singer is a nominee for Best Female Video for 2008 MTV Video Music Awards, airing live from Paramount Studios in Hollywood on September 7. She will be competing against Britney Spears (Piece of Me), Katy Perry (I Kissed a Girl), Jordin Sparks (No Air), and Mariah Carey (Touch My Body).
Rihanna is likely to feature on musician – producer Timbaland's next album, a sequel to the hit album Shock Value (2007), which will bring together other big performers like Beyoncé and Jonas Brothers.
Timbaland revealed: "Of course I'mma do one with Beyoncé. Of course I'mma do one with Jordin Sparks, Rihanna. It's a lot of people. I'mma do one with Jonas Brothers. I'mma try to have 10 major ones."
Comments
comments