A former business associate of Vanessa Hudgens is seeking $27 million in damages from her for not sharing her royalties with him in breach of an agreement between the two.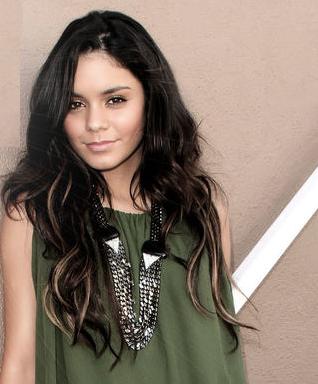 A lawsuit filed by Johnny Viera of Johnny of Spot Productions on Monday, August 11, in Los Angeles Superior Court claims that according to a "production agreement" between him and Vanessa Hudgens she was required to share advances, royalties and merchandising revenue in return for his career-launching services.
The agreement was signed in May 2005 when Vanessa Hudgens was still a minor and was "court approved."
Johnny Viera charges that Vanessa Hudgens dumped him after she made it big with "High School Musical", despite sending him a signed photo with a note that read, "Johnny, thank you for everything, without you, I would be nowhere. We will make it BIG…Vanessa Hudgens."
He then negotiated a settlement with her in May 2006 but sensed that Hudgens' father Greg "would take every possible opportunity to deprive Viera of the benefits to be derived" from the deal.
He says that he was paid $90,000 from the first advance that Hudgens received from Hollywood Records but hasn't been paid an additional $70,000 owed to him from a "second secret undisclosed advance."
He has received no payments from her since the first quarter of 2007.
Besides damages, Johnny Viera is seeking a full audit of Vanessa's finances and has tacked a defamation charge on Vanessa Hudgens' father for having called him a "predator" in emails to third parties.
On September 17, 2007, Brian L. Schall filed a lawsuit in Los Angeles Superior Court claiming that Vanessa Hudgens entered into a written contract for legal services with him in October 2005 and owes him $150,000 in legal fees. Schall claimed that he helped Hudgens earn more than $5 million and is entitled to 5% of the earnings.
Comments
comments