Rihanna has not yet come out of her hiding place nor did she comment on her alleged altercation with Chris Brown which occurred last weekend, but a longtime friend of her has revealed that the songstress was "appalled" by the public apology Chris has issued.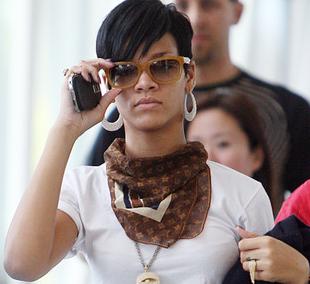 Rihanna, as said by the source, expected Chris to give details about their blow-up instead of simply saying he was "sorry and saddened" over what has happened.
The Barbados-based friend said: "All of us, including Rihanna, don't understand how he can say he's sorry on the one hand, but still … does not admit any guilt. He should have expressed more contrition."
Elsewhere in Los Angeles, a close associate of Rihanna told the Chicago Sun-Times on Monday, February 16 that the Barbadian performer was "royally pissed off" by Chris' statement. She even branded his comment "cavalier and arrogant".
It's been more than a week after reports of them getting involved in an alleged physical fight dominate the headlines, but neither Rihanna nor Chris Brown has shared with the public the truth behind the incident. Both of them reportedly have been spending time with respective family and friends.
As of Chris, he in the meantime is awaiting for his next court appearance, scheduled for March 5.
Comments
comments