Chris Brown is being investigated in an alleged domestic violence felony battery incident.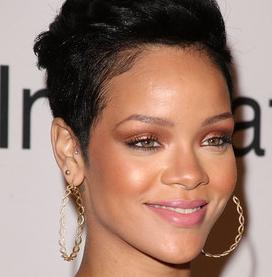 According to the Los Angeles Police Department, the singer, 19, was in a vehicle with an unidentified woman in L.A.'s Hancock Park neighborhood around 12:30 a.m. Sunday when they began arguing.
Police say Brown and the woman got out of the car and the argument escalated.
The woman, who had visible injuries, phoned 911 and alleged Brown attacked her.
When officers arrived they found the victim, but Brown had already left the scene, police say.
The LAPD is conducting an investigation into the incident.
Earlier Saturday night, Brown and girlfriend Rihanna were at Clive Davis' Pre-Grammy party in Beverly Hills.
When contacted, Rihanna's representative said: "Rihanna is well. Thank you for concern and support."
Neither Rihanna nor Brown is attending tonight's Grammy awards.
The Recording Academy said in a statement Sunday: "We have just been informed that Rihanna will not be attending tonight's 51st Annual GRAMMY Awards. We're sorry she is unable to join us this evening."
In a separate statement, the Academy said: "We have just been informed that Chris Brown will not be attending tonight's 51st Annual GRAMMY Awards. We're sorry he is unable to join us this evening."
Comments
comments