It was reported that Rihanna isn't helping the District Attorney prepare the case against Chris Brown for allegedly assaulting her in February. But the L.A. County D.A. denies that the "Umbrella" hitmaker is no longer cooperating in the case.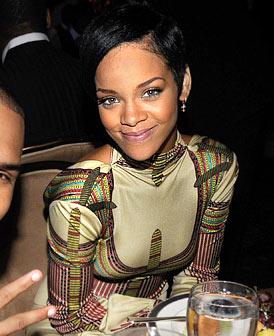 L.A. County D.A. spokesperson Sandi Gibbons tells Us Weekly, "We deal with her attorney who says she is a cooperating victim." Rihanna's lawyer Donald Etra adds, "She will do everything that the law requires her to do…nothing has changed."
Etra previously confirmed that Rihanna could testify in the felony assault case against Chris, saying, "She is planning to do everything that the law requires her to do." The lawyer added, "If she is required to testify, she will do so."
Both Rihanna and Chris Brown didn't attend the 2009 Nickelodeon's Kids' Choice Awards on Saturday, March 28. The 19-year-old hunk, in the meantime, is due in court to be arraigned on two felonies April 6.
Comments
comments