In an interview, Zac Efron admitted that his female fans have ripped his clothes as they were emotionally crying and screaming at him.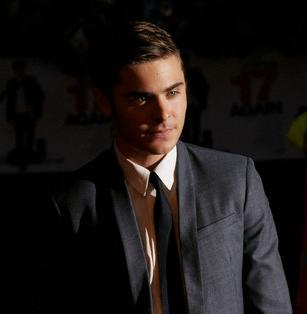 He recalled the incident: "I was at a premiere and there was a huge crowd that got completely out of control. A barrier broke and fans came rushing over and grabbed me. I was pulled in every direction. The security guards stopped the commotion and no one was hurt, but later that night I went home, took off my shirt and was getting ready for bed when I found a long fingernail stuck into my back."
Although he was a little bit annoyed with his female fans' attitude, the 21-year-old Disney star, who recently bought a black Audi S6, realized that he can't avoid being famous.
He testified: "I've made attempts to disguise myself, but sometimes no disguise is the best disguise, because if you wear shades inside a shop, everyone looks right at you and they think, 'Who is that?' I've found the best thing is to try to look normal and avoid all eye contact. If someone says, 'Hey, you're that High School Musical kid', I'll say 'No' and just keep on going."
Despite the fact that he currently is very famous and becomes a heartthrob, the "High School Musical" hunk revealed he was a geek at school, saying: "I was into musical theater, which isn't perceived to be the coolest thing. There were guys who were 6ft 1in with beards and big muscles and I was a gawky 17-year-old, a skinny, awkward kid. I was a late bloomer."