Rihanna has announced that she is currently designing her own fashion range.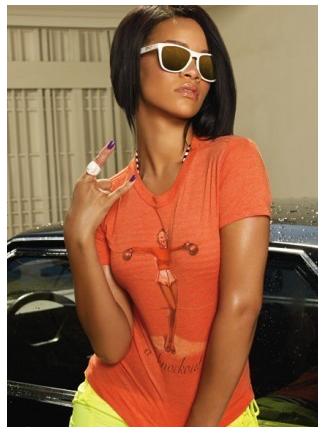 The singer revealed that she is keen to work hard on developing the collection, rather than simply agreeing to put her name to a project.
She told: "I am working on that right now. It takes a lot of effort, and I want to be involved with every step of the process."
Rihanna also admitted that her own fashion sense is unconventional as she likes to break established style rules.
She explained: "The idea of not wearing brown and black together seems so dated. The other day I wore a black T-shirt, black. Nobody jeans, a brown leopard-print belt by Dolce & Gabbana, and brown Giuseppe Zanotti shoes, and it looked awesome."
She added: "Also, the rule about not matching your makeup to your outfit. I do that onstage, matching red lipstick to a bright red jacket or neon-pink eye shadow to a pink jumpsuit. And I also love to mix prints."
Comments
comments