After an evening of late-night partying on Friday, Rihanna spent Saturday sharing a quiet dinner in Manhattan with a few friends.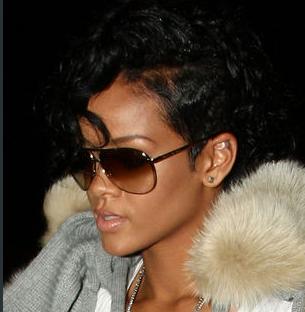 Despite her recent troubles, onlookers revealed the singer looked like "she didn't have a care in the world" as she chatted and giggled with three pals at celebrity eatery Da Silvano in Greenwich Village.
"The only sign she had a lot on her mind was that — while her friends were throwing back cocktails — Rihanna seemed to want to keep a straight head," according to one witness.
The man and two women who joined the singer at her discreet corner table were imbibing rounds of Patron tequila cocktails, but Rihanna seemed to be sticking to San Pelligrino water.
As she ate fusilli with tomato sauce, she appeared "full of life, smiling and talking expressively with the guy, who had his armed draped around the back of her chair in a friendly, protective way," said by a fellow restaurant-goer.
Rihanna arrived at Da Silvano sporting a fur-trimmed bolero, over a light, white top.
As with the previous night's party at The Spotted Pig with Jay-Z and Beyoncé, security around the 21-year-old was unusually tight. One bodyguard was posted a couple of feet from the table, while another roamed around the restaurant.
The restaurant's owner, Silvano Marchetto, said: "She sat in the back. She didn't want to be bothered, but she didn't ask for any special treatment…. She just wanted to eat with her friends."
Before she left, Rihanna put on a pair of dark sunglasses, and gave the paparazzi the slip by going out through the back door.
Marcheto's wife, Marisa, said she was delighted to have Rihanna — a Da Silvano regular — back eating at her restaurant. "We were glad to see her; it's great that she isn't letting her problems stop her from doing the things she enjoys."
Comments
comments