Rihanna very nearly had an SOS of her own as she was spotted to touch her stomach and her movements seemed a bit sluggish. Suddenly the singer hunched over and left the stage.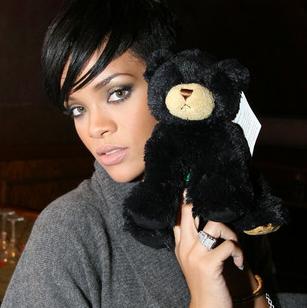 At first, Rihanna and boyfriend Chris Brown were entertaining an enthusiastic crowd with her song "Umbrella" during a concert in Sydney, Australia. While reports—and videos—have been circulating online appearing to show the 20-year-old singer on the verge of collapse at the end of a concert in Sydney earlier today, a rep for Rihanna is downplaying any serious medical issues.
Her representative explained: "It was very hot at the venue, so after Rihanna's set was over, she went off stage to sit down, catch her breath and have some water. She is perfectly healthy and will be at her show tomorrow."
The incident took place shortly after the chart topper finished her final performance of the night, "Umbrella," with beau Chris Brown. In video footage taken of the concert, Rihanna is seen slightly hunched over and leaving the stage after finishing her last verse—but before the end of the song.
The "Disturbia" songbird is set to play a second night in the Australian city tomorrow.
Comments
comments