Kate Middleton had a 'minor wobble' when Prince William decided to commit the next seven years to the RAF but intends to stand by her boyfriend.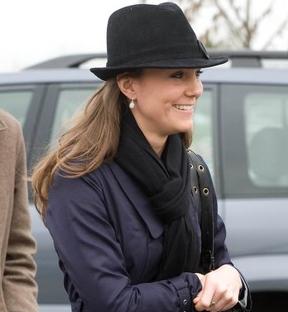 Friends revealed that the royal couple tried to smooth things over on a trip to Prince William's bolt-hole at Balmoral last weekend when they discussed their future.
Kate Middleton, who earned a nickname 'Waity Katie' because she is apparently happy to hang on until Prince William proposes, will not see much of him when he starts an intensive 18-month training course with the RAF's Search and Rescue unit in January.
A source revealed: "Kate was initially very upset, but William reassured her that she was the most important person to him and that their relationship would remain strong."
Although the couple came to an understanding about their future during a Caribbean holiday earlier this year, it was believed that they got cooling-off period in recent weeks.
The couple has not been snapped together in pictures since September, when they attended their friend Chiara Hunt's wedding in Austria. Kate Middleton was not present at Prince William's leaving party last month before he left for his motorbike challenge across Africa.
Friends dished the scoop that Prince William asked Kate to keep a low profile after she was photographed flat on her back at a roller skating charity event.
A pal explained: "[Prince] William was a bit shocked that pictures of Kate lying with her legs akimbo made the front pages, then there was a big piece in a magazine quoting one of Kate's friends talking about her having a full-time job. Then Kate's mother posted a glossy photo of Kate on the website for her company, Party Pieces."
The pal added: "It was all a bit too much and William wanted Kate out of the spotlight. They both have a lot to talk about. Kate is now working at Party Pieces and is happy to take a back seat while [Prince] William focuses on getting through his training. He has said his military career has to come first."
Comments
comments