Zac Efron turned down a role in the "Footloose" reboot in order to pursue "the unknown," but one thing the actor is certain of is how happy he is that Chace Crawford is taking over.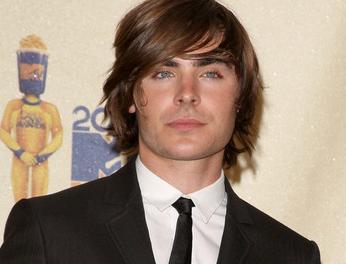 "I'm ecstatic for him," Zac told Access Hollywood's Shaun Robinson on Sunday at the MTV Movie Awards when asked about the "Gossip Girl" star taking the role he left vacant.
"We're both in very different places and it just happened to work out," he continued. "I think it's gonna work out for the best."
Zac told Access that before he searches for the cinematic unknown, he's planning a little summer vacation.
"Gotta regroup because this is all fun and kind of crazy and there's lots of great people here, but it doesn't make you feel like a real person," Zac told Access. "So it's nice to take some time off and remember what your life's about."
Comments
comments