Rihanna finally makes her move of promoting her third single, "Don't Stop the Music" from her "Good Girl Gone Bad" record.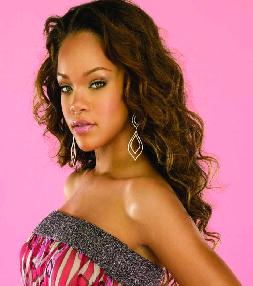 The "Umbrella" hitmaker, who got a mega success of her previous song, seem to only perform that song and "Shut Up and Drive".
The singer was seen performing the MJ-inspired dance hit at Star Academy. It is not a mystery why Rihanna skip out on the 2007 Europe Music Awards. Perhaps her performance at Star Academy would expose herself to European fan base but she is on the same show as Celine Dion.
As for other news, Rihanna's legs are insured for $1,000,000 by "Gillette". They named the singer their 2007 Venus Breeze "Celebrity Legs of a Goddess" winner.
You could see the photo of Rihanna legs here and the other half of her photo spread here.