Becoming estranged after their alleged altercation, Rihanna and Chris Brown reportedly are planning to meet "at a secret rendezvous location outside of Los Angeles."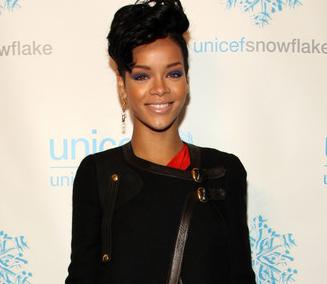 Rihanna has been planning to meet Chris Brown soon after the battery case involving them is settled, according to a source.
The estranged lovers are said to be planning to see each other "at a secret rendezvous location outside of Los Angeles."
The source continued: "Everyone is advising Rihanna to stay away from Chris and concentrate on her career. But she won't listen. She's been talking to Chris on the phone, and she's made it clear she doesn't want their romance to end. They've been talking on the phone, and they've agreed that once the legal problems are ironed out, they'll be together. But as far as Rihanna is concerned, she's already taken Chris back."
Still according to the same source: "Her family and celebrity pals flipped out. They said, 'What are you doing? This guy hurt you.' Even after what Chris did to her, Rihanna is crazy about him and she's forgiven him."
In the meantime, investigation is still on-going on the case, in which the authorities place Chris Brown under an intensive investigation for allegedly attacking Rihanna during a heated argument inside a parked car back on February 8.
In addition to several felonies charges, it has been claimed that Chris is also investigated for attempted murder, which was made based on Rihanna's allegations that he threatened to kill her during their altercation. Chris is scheduled to attend another court hearing in relation to the case on March 5.
Comments
comments