Rumor has it that "High School Musical" hunk Zac Efron may have been engaged to co-star and girlfriend Vanessa Hudgens.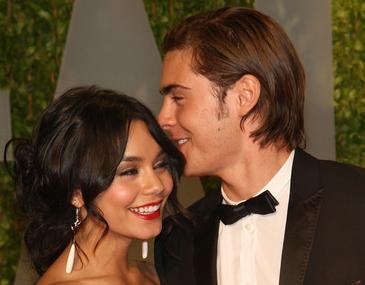 According to a newspaper, the actor popped the question to his leading lady while they were in Japan promoting "High School Musical 3: Senior Year" last month.
The tabloid spies revealed that the engagement mostly meant to calm Vanessa's super-strict mom, Gina, who didn't approve of the couple living together before they were married.
An insider dished the scoop: "Zac is relieved to be out of the pressure cooker, because Vanessa's mom has been putting serious heat on him to make an honest woman of her daughter."
The insider explained: "She is old-school and doesn't approve of Vanessa living with Zac without some type of wedding promise."
The insider added: "Zac really loves the current arrangement. He adores Vanessa, and they gel really well together. Gina already considers Zac part of the family, so she's happy that he proposed."