Singer Rihanna says she is determined to find a bone marrow donor who can help a 5-year-old New York girl get a second chance at life.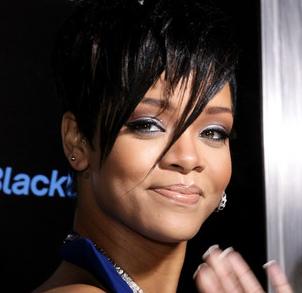 The "Disturbia" singer said she is intent on helping leukemia patient Jasmina Amena since African-Americans have a difficult time finding bone marrow matches due to a dearth of registered donors, according to a report Saturday.
She revealed: "When I saw the video of Jasmina it broke my heart. It is so unfair that for a black patient it's so much harder to find a bone marrow match. Jasmina has acute leukemia and she needs a bone marrow transplant to live."
Rhianna, whose real name is Robyn Fenty, urged people to register for bone marrow donations to help save Amena.
She added as she referred to the association aimed at finding donors for leukemia sufferers: " I urge everyone to sign up as a bone marrow donor with DKMS. If we have more donors, we can save more children like Jasmina."