Emma Watson is set to take on the fashion industry — she's planning to launch her own clothing range.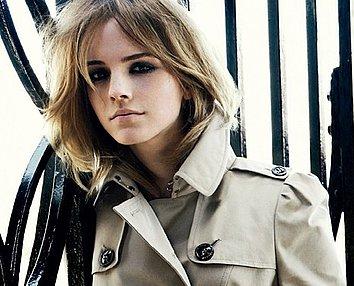 The Harry Potter star, who was recently unveiled as the new face of British fashion house Burberry, is creating her own fashion line for teenagers.
The best part? She's donating all profits to children's charity UNICEF.
"She's been getting advice from her fashion designer pals like Karl Lagerfeld," a source told Britain's News of The World newspaper.
Watson, 19, recently revealed that she's keen to be a "nerd" again.
"For someone who has missed as much school as I have, I want to go back and discover what else there is," she told Interview magazine. "I always loved school — I was a proper, proper nerd. I just want that back again.
"I never thought that I would want to go to America for university. As a child, I aspired to go to Oxford or Cambridge, because that's where my parents went. When my dad talks about his time there, he says it was the most incredible experience."
Comments
comments